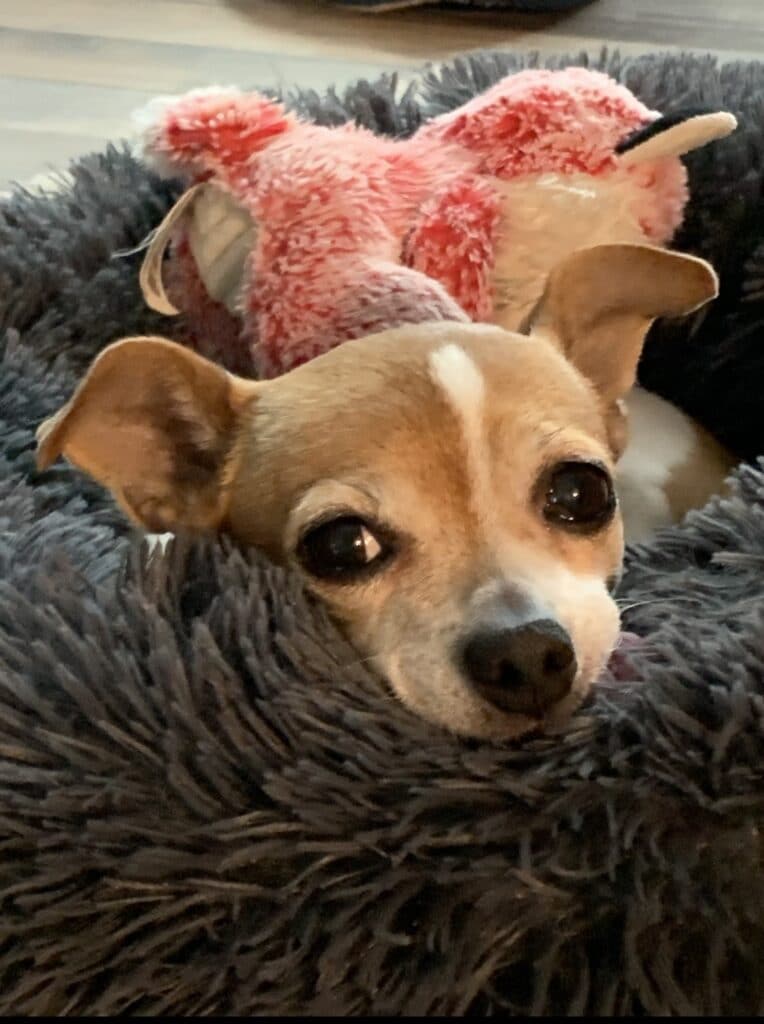 In 2019, little Lucy (formerly named Tia) found her forever home through SDR, and has caused so much joy and laughter ever since! Her adopter Nancy said it took a while for her to open up to them, but with love and patience, Lucy learned to be completely comfortable with her new family. Along with a loving dog mom, Lucy is lucky enough to live with three other small dogs, making for one big furry family. Her family loves all of Lucy's little quirks, such as her attachment to one specific stuffed animal that she won't let it out of her sight, or how she loves to sink into a pile of fluffy blankets.
Lucy is having the time of her life in her forever home, and her family looks forward to years to come with her!
See more of SDR's Happy Tails here!
If you'd prefer to mail your donation check, please send it to:
Small Dog Rescue of Minnesota
P.O. Box  7773
Rochester, MN 55903
Thank you! We (and the dogs) appreciate your donation!